This morning Sunday , i was interviewed by Police following on from the growing scandal around public funds the development company * Renewal* involving a former leader of Labour Lewisham Council, and the present labour Mayor Steve Bullock, this is fast moving even though Lewisham People Before Profit got active in this campaign more than 10 years ago , but as this £1 billion pound development deal has got closer to reality the concerns raised by LPB4P have become of global concern , just 2 weeks ago i tabled a Question to full council calling for an Independent Investigation into how this deal has come about and to restore confidence in our borough, days later the latest local labour council;or elected in Blockley ward tweeted that the whole deal had a *Stink * about it and this week the story grew wings with Guardian exposing the fact £500,000 of Lewisham tax payers cash was funnelled via a dodgy charity set up with much of what was going on rubber stamped by the Councils own Labour scrutiny committee .
Lewisham People Before Profit have campaigned long on hard in seeking to expose the cosy relationship between the Developers in our borough and a council lead by the all powerful Sir Steve Bullock who has been able until this week to give jobs in his cabinet to like minded fellow Labour Councillors.
https://www.theguardian.com/football/2017/jan/20/millwall-stadium-foundation-taxpayer-money-misleading-claims?CMP=share_btn_link
This Week after the Guardian blew the roof of the scandal, The Charity Commission has launched an investigation and this has kicked of a police investigation, although at todays interview i was told at present police are investigating allegations to see if a fraud investigation should be launched, in light of the huge about of paper work on this, much tweeted via my twitter feed Ray Woolford this is almost certain to happen this week.
Today in a further twist a senior Labour party official contacted me in private to state Sir Steve Bullock would be standing down, whilst many using the hash tags Millwall and LEWISHAM4 are demanding the heads of all the top people in Lewisham including The Chief Executive .
Councillor Alan Hall has been extremely brave in writing the letter attached to this blog copy
Charity Commission opens case into charity at heart of Millwall FC controversy
The regulator will not confirm the issues behind its probe of the Surrey Canal Sports Foundation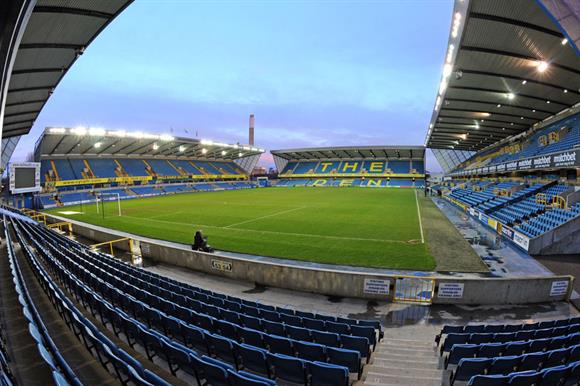 Postcard from an earlier Lewisham People Before profit campaign action.